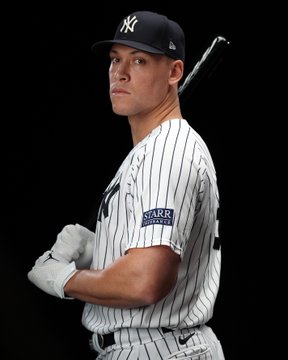 Patches on the left sleeves of New York Yankee uniforms will show up beginning July 21st the team announced last week.
These days if you look at a Major League Uniform there's a lot going on. The Yankees continue to have the cleanest most classic look barely changing in 123 years. No names on the back of uniforms still.
Now a patch on the left sleeve for an insurance company. The Yankees will get an extra $20-$25 million a year, per reports-or about the salary of Josh Donaldson or Carlos Rondon. Yearly, the Yankees reportedly bring in revenue of about $650 million. 
All in all, it's really hard to imagine the Yankees couldn't live with out another $25 million a year, but at the same time they aren't full on NASCAR uni's cover to cover with advertisements.
It's 2023 and all these old sports traditions are going by the wayside for better or worse. And it could be worse.
NewJersey.com Yankees announce Starr Insurance as new signature partner with video, uniform patch